---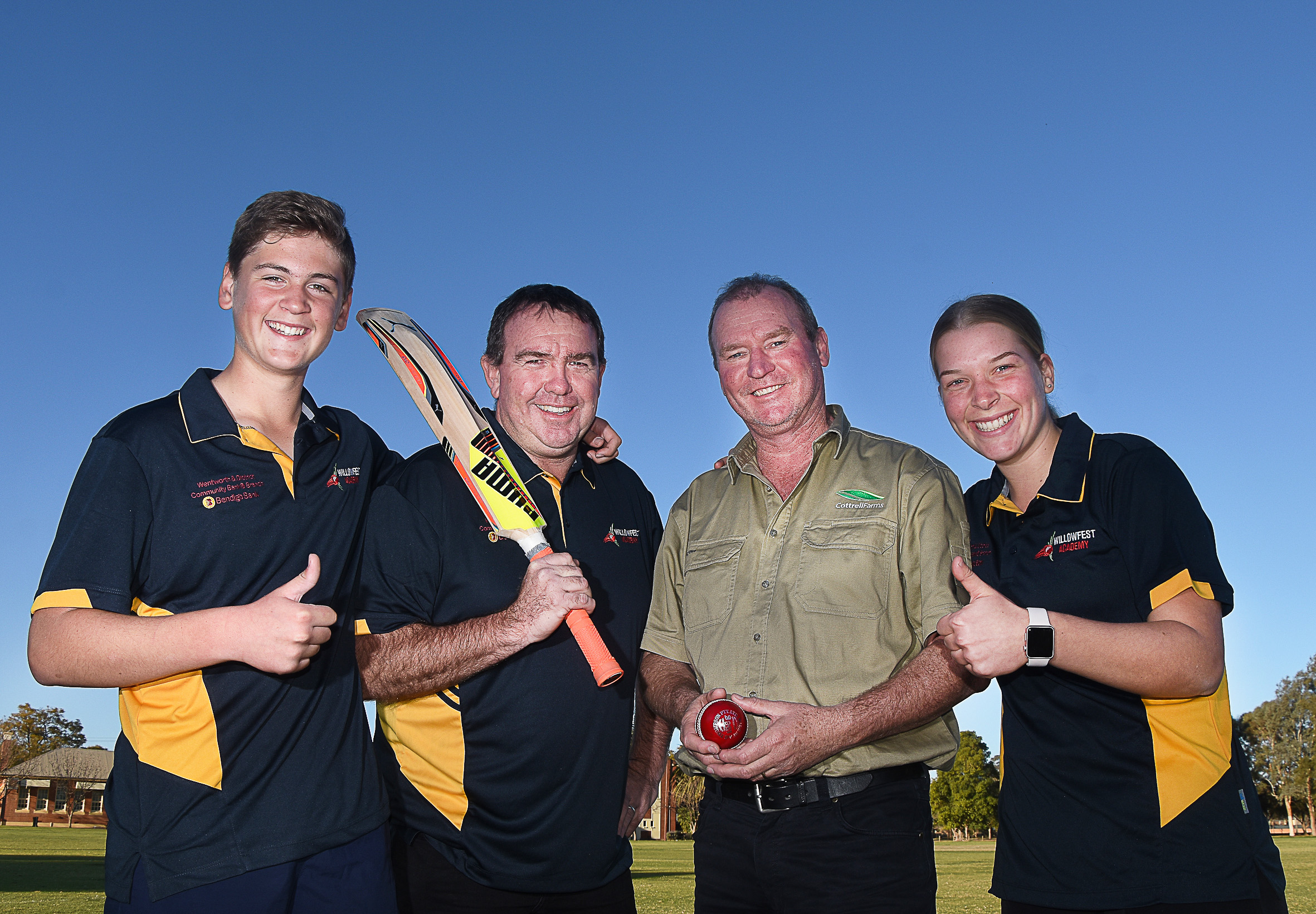 WILLOWFEST have committed to the development of the region's up and coming cricket talent with the launch of their brand new academy.
Under the guise of coordinator and coach, Andrew Farlie, the Wentworth & District Community Bank Willowfest Academy is open for youngsters of any ability to develop their cricketing skills.
The six-week academy program is tailored for individual participants to learn all aspects of the game.
The first intake for pre-season will begin Sunday, August 18. An in-season intake will also take place from Sunday, October 20.
Coaching camps, private coaching sessions and T10 Junior Bash games for Under 12 and Under 14 level juniors will also be available.
Farlie said the Willowfest Academy has been established to provide an opportunity for juniors in Sunraysia more access to improve their cricket.
"It doesn't matter if they are aiming for the elite level or just want to play junior cricket here in Sunraysia," he said.
"There will be six weekly pre-season academy sessions which will be tailored to the players. They'll likely be grouped with others of a similar skill-set.
"For some it might be about creating plans for fitness strategies, it might be working on their bowling technique.
"It won't just be a generic program, we want to tailor it for individual players.
"We will have some camps where we will use some of the imported players in the Sunraysia Cricket Association to help them develop.
"The Willowfest board hopes it will become an ongoing academy. We're starting with around 24 participants and we'll see how it grows from there.
"Whether or not it develops into a high-calibre academy, as well as a general developmental academy, remains to be seen."
Mildura East veteran Tom Vadlja and Mildura Settlers coach Tarque Williamson will also be on board as coaches for the Willowfest Academy.
Wentworth & District Community Bank have provided financial support for the Willowfest Academy and will be the naming rights sponsors for an initial 12-month period.
Branch chairman, Andrew Cottrell, said the Wentworth & District Community Bank board are excited to be major sponsors of the Willowfest Academy.
"The board is delighted to be a major contributor to the Willowfest Academy which will deliver specialised coaching to children locally," he said.
"Most of the children would not necessarily be able to access these skilled coaches without travelling great distances.
"The program is within the ethos of the Community Bank which is about supporting local community groups and organisations, by making funding available for projects like this to help improve community outcomes."
To register for the Wentworth & District Community Bank Willowfest Academy, or for further inquiries, visit willowfest.com.au and follow the links.
Journalist Mitch Rodd – Article first appeared in Mildura Weekly