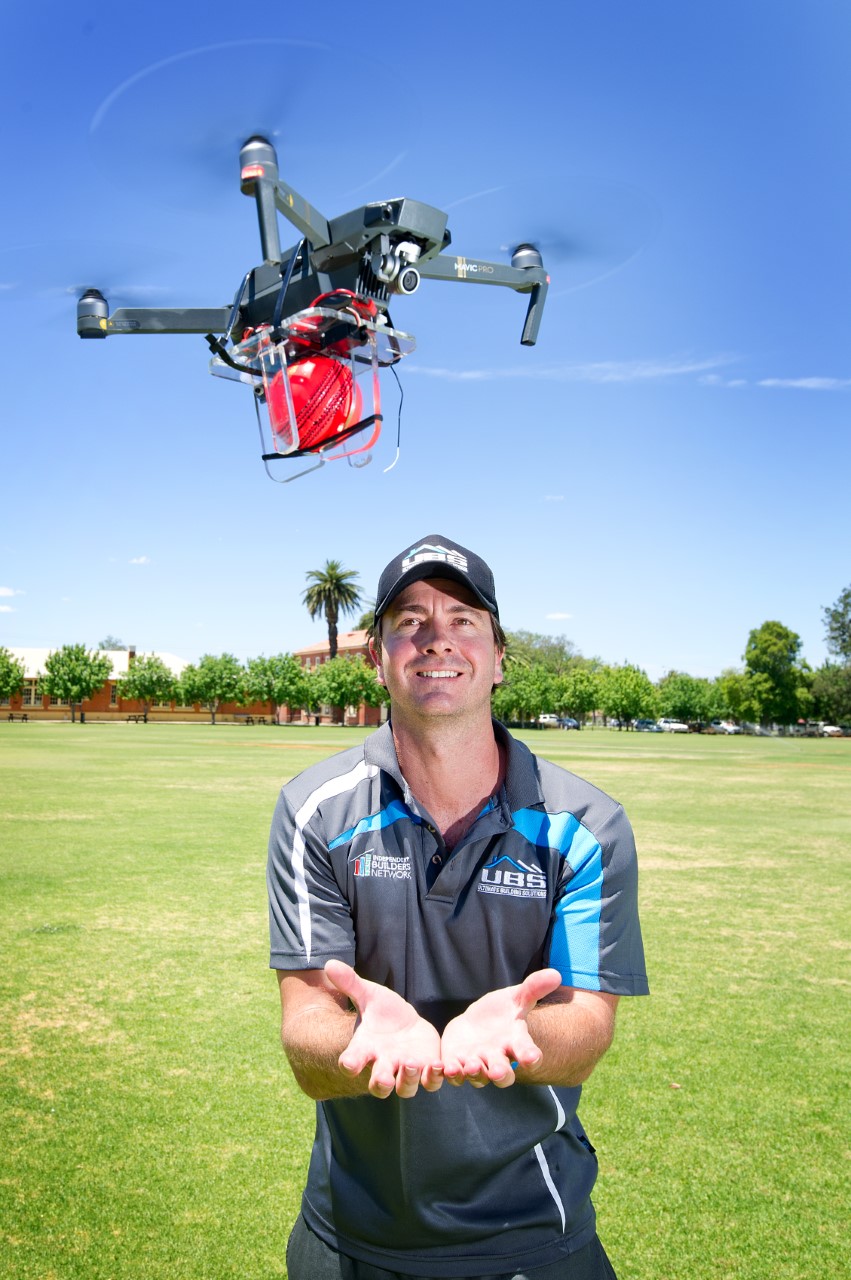 HE has taken 19 catches at First Class level, 18 in List A, five in domestic Twenty20s and an unrecorded number in First Division Sunraysia cricket — but this might be the biggest in Mark Cleary's career.
The Mildura Settlers veteran and former Australian A, South Australian and Victorian cricketer will look to get his name in the Guinness World Book of records during this year's Willowfest Australian Cricket Championships for the highest catch of a cricket ball.
The current mark is 62m (203 ft 4.9 in) and was achieved by Englishman Kristan Baumgartner in Windsor, England last year — beating the previous mark set by former English captain Nasser Hussain.
A Youtube video of Hussan's attempt has over 7 million views since July last year, with the potential for Cleary to go similarly viral.
"I'm not sure where this would rank on the list of my accolades," Cleary said.
"But it would be good to have a record that's for sure."
Amazingly both Hussain and Baumgartner were wearing wicketkeeping gloves in their attempts, with Cleary wanting to go one better and just use his hands.
"It's not hard to catch a ball with some gloves on is it? I'll go bare handed I think," Cleary laughed.
"The Poms are soft and we can't have them winning anything."
With the ball set to be travelling at about 146km per hour and moving with the breeze, plus swinging if the seam position hits the right spot, Cleary said the trick will be getting his eyes under the ball.
"Probably the most difficult thing is it's going to be coming from directly vertical," he said.
"So there's not going to be any trajectory to be able to be picked up.
"And depth perception is going to be a little bit harder to pick up those last 20-30 metres."
After catching for Willowfest Whack master blaster Michael Wade over the years, Cleary was confident he'd be able to take the catch.
"I'm not too bad (under the high ball) I don't think," he said.
"Michael Wade seems to think I can catch them when he wins Willowfest Whack."
He will be going with the tried and true Australian method of catching the cricket ball.
"I'll be fingers up, which means if I miss it it's going to hit me in the nose," Cleary said.
"I won't drop it then."
Cleary's catch will be attempted at 210 feet (64.008 metres) before two at 400 feet (121.92 metres) after the Willowfest Whack and Willowfest Express on December 29 at Mildura Senior College, with Willowfest now seeking a sponsor to come on board with the attempt.
Willowfest is working closely with the Civil Aviation Safety Authority to ensure all safety requirements are met, with nobody permitted on the oval while the catch attempt is being made.
South Australian licensed UAV aerial cinematographer Jase Wuttke will be providing and operating the drone that will drop the ball via a release mechanism.
"We are looking for a sponsor to support this World record attempt which will be posted on Youtube and also live streamed around the world on the 29th December from the Mildura Senior College at the Completion of the Tankard Dental Willowfest Whack.  Any company who believes they can benefit from this unprecedented International exposure should contact us this week."  said President Anthony Telfer.
Angus Dearlove
Journalist