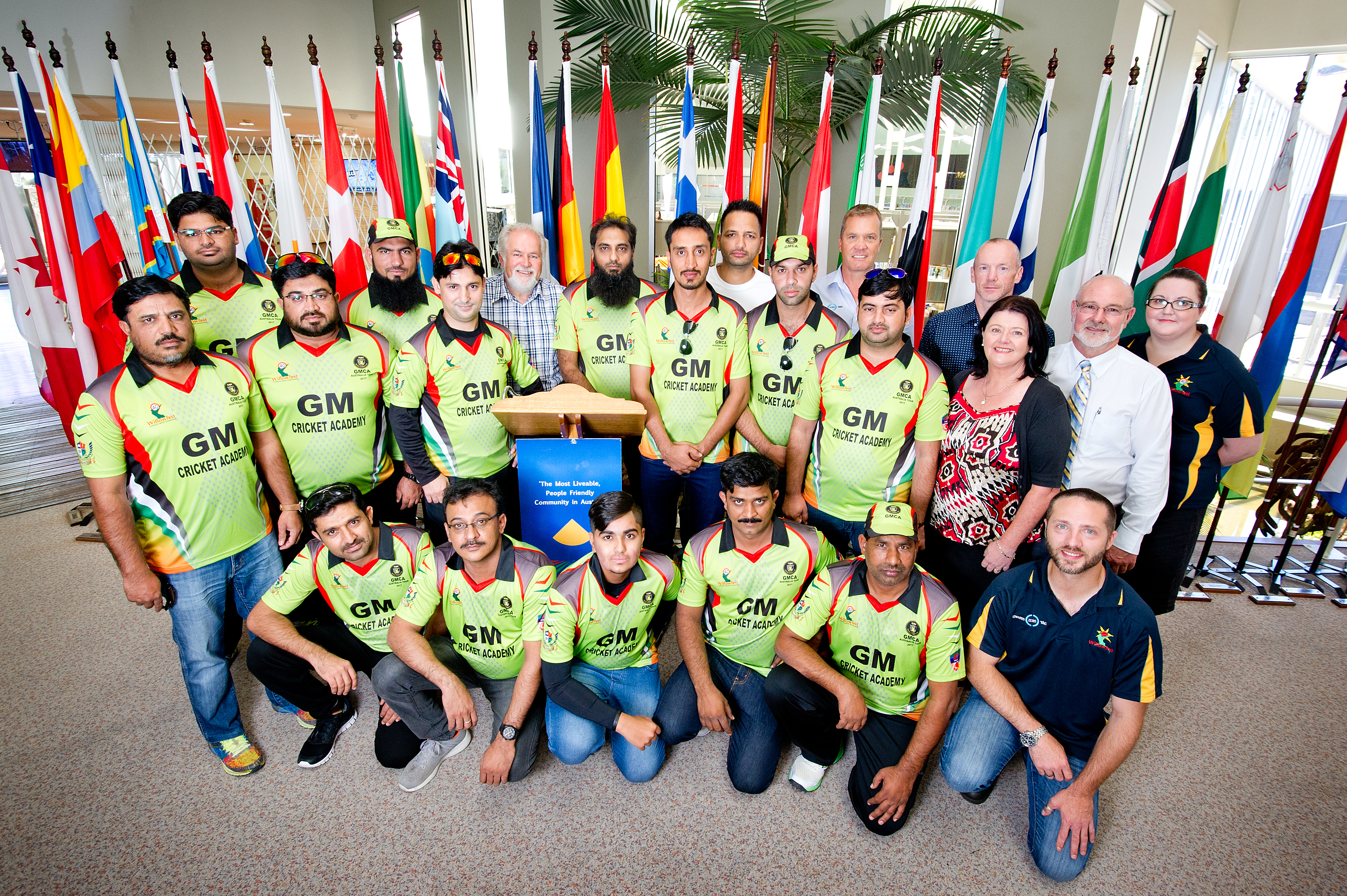 THE United Arab Emirates-based GM Cricket Academy hopes to forge an enduring partnership with Willowfest.
GM Cricket Academy conducts several international playing tours each year but its current visit to Mildura for next week's Willowfest Australian Cricket Club Championships is its first to Australia.
A squad of 15 players will contest the Cup Grade from Wednesday to Saturday.
GM Cricket Academy owner Abdul Rehman said each year he ran overseas tours as well as tournaments in Dubai involving international teams and hoped this was the first of many trips to Australia.
"Every year we do three to four international tours … the last three years we have been to UK, South Africa, Malaysia, Sri Lanka," he said.
"We use a lot of international tours to give more experience to a lot of kids and that's why I brought a lot of players playing for under 19 and under 16 teams.
"Hopefully, we would like to come again with junior and ladies teams, maybe next year … or when we are invited again."
The academy has coaching centres in Sharjah and Dubai, with more than 200 male and female players across all age groups, from juniors through to seniors, ladies and veterans teams.
Willowfest president Anthony Telfer and international brand manager Baljinder Sandhu recently visited the GMCA facilities and academies as part of a tour to Singapore, India and the UAE.
The academy has invited Willowfest to enter an Australian team for a cricket tournament in Sharjah next year, which will involve sides from Pakistan, India, Sri Lanka, South Africa and the UK.
Telfer said a Singapore team was already confirmed for next year's Willowfest and expected three teams from India to also participate.
The visiting UAE team received a civic welcome in Mildura yesterday, attended by representatives from the Mildura and Wentworth councils, Willowfest and other dignitaries.
At the morning tea event, GM Cricket Academy's Tariq Chohan said a shared love of the game had brought the countries together and hoped it would continue to do so.
"Our countries share a passion for the game of cricket, but our ties are much greater than (that)," he said. "We share a passion for peace … we hope that through our wonderful game, our two countries will come together and have deeper ties.
"Plans are already underway to establish the World Willowfest Junior Championship, which will be played at our academy in Sharjah."
The UAE team played a warm up for its first Willowfest with a Twenty20 game on the 23rd against a Willowfest XI at Red Cliffs.
It will then play against fellow Willowfest team East Indians Today Xmas day before the four-day tournament begins on Wednesday.
Pictures: Carmel Zaccone/Sunraysia Daily
By Andrew Brookes