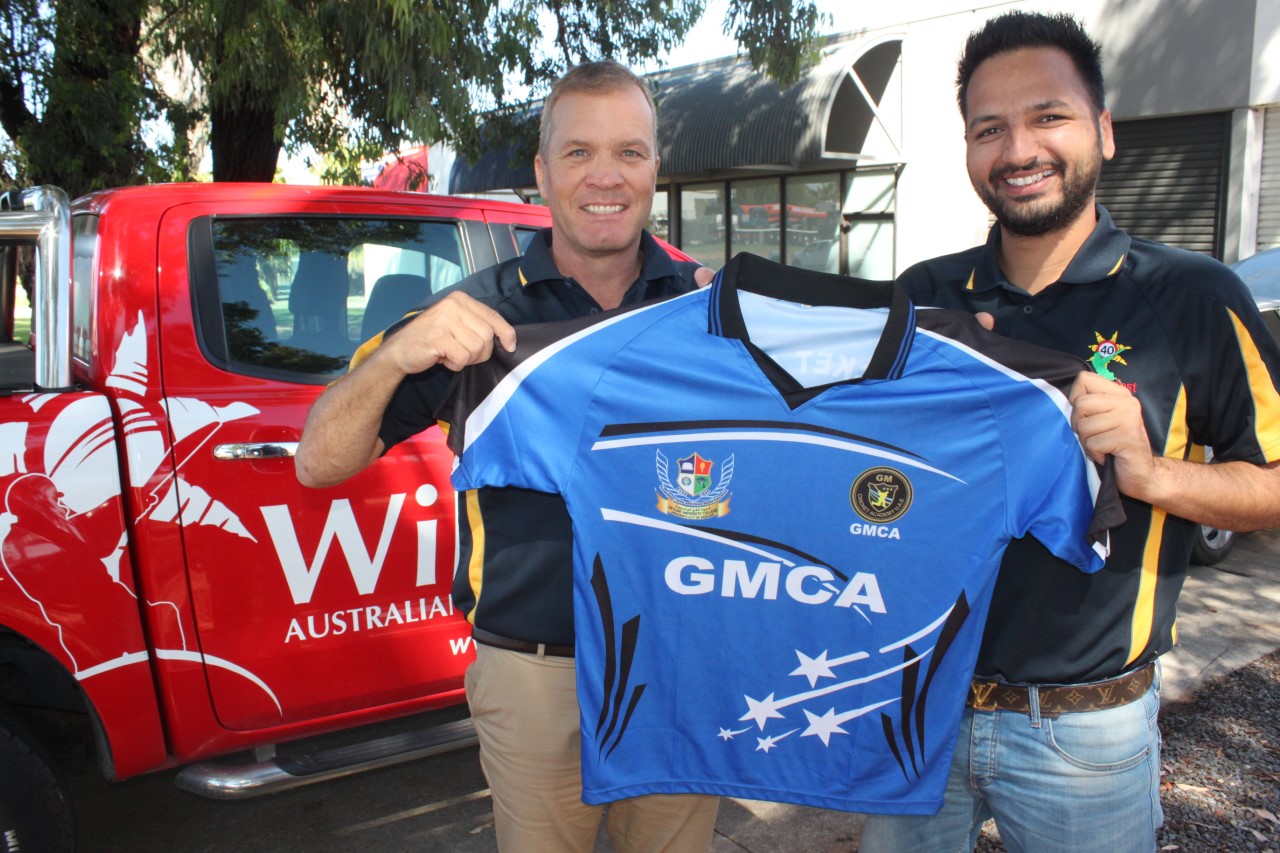 A TEAM from the United Arab Emirates will compete at the 2017 Willowfest Australian Cricket Club Championships.
The GM Cricket Academy — made up of Pakistani cricketers who are all UAE nationals — was officially announced as the tournament's overseas team this week, with Willowfest president Anthony Telfer saying their interest came out of last year's international exposure.
Live footage of the tournament's Indian team was beamed around the world and viewed by the academy.
"This came about from our Cricket Council of India exposure from last year so there's a benefit from it," Telfer said.
"There's an Indian guy who works for the GM Cricket Academy and he saw our live streaming."
Last month Telfer and Willowfest ambassador Baljinder Sandhu visited the UAE and the GM Academy — based in the country's third most populous city Sharjah enclosed within a university in the city.
Telfer himself played a Twenty20 match as their guest, opening the batting with the academy's captain Qasim Mustafa.
Telfer faced the first delivery of the match against an imposing left arm paceman who is set to tour.
"He was off 30 yards, a big left armer, I ended up with nine bruises on my body," Telfer said.
"Qasim, made 91 off 18 overs and then retired and will have a massive impact at this years carnival — we made 186."
The other team made 185 with the match coming down to the last ball.
The academy has 180 members ranging from adults down to 5-6 year olds.
"Basically their senior team (is coming) made up with some promising juniors," Telfer said.
"The average age might be about 30 and I think there's a couple of kids.
"They will be one of the contenders in Cup Grade."
Telfer said the annoucement bode well for the future of Willowfest.
"It's really exciting, it's going to hold us in good stead for years to come on the international stage," he said.
"The GM Academy wants to bring three teams next year, a junior , ladies & senior team, so they are using it as a pilot program."
The team will arrive on December 22, with civic welcome the next day.
That evening they will play a match under lights at Red Cliffs against a Sunraysia team — with Telfer looking for cricketers to represent Sunraysia.
Interested players can call 0419 359 618.
The academy then will play against a team from Mildura East made up of their Indian players on Christmas Day before Willowfest starts on December 27.
—–
By Angus Dearlove
angusd@sunraysiadaily.com.au