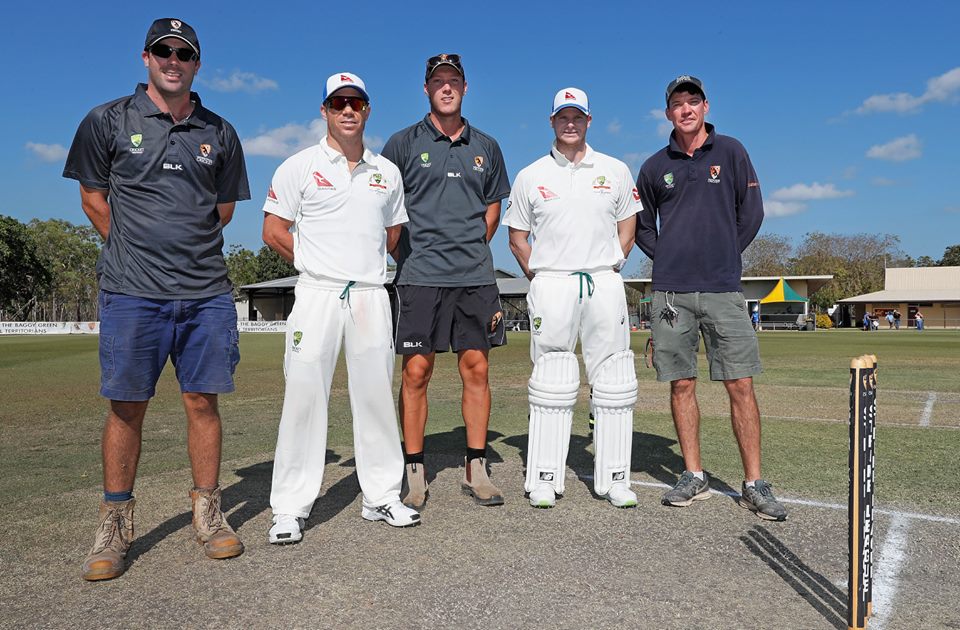 IT won't just be cricketers that are catered for by Willowfest in 2019.
Highly regarded cricket curator and current head curator of Cricket Victoria's Junction Oval facility, John Flynn, will visit the region on Friday 13th – Sunday 15th of September 2019 to share his knowledge with local ground staff.
Flynn works with Pitchcraft, an Australian company that specialises in premium turf management, and has a wealth of experience in working with cricket facilities in Darwin, Sydney and Melbourne.
He also heads up Facebook page 'The Perfect Pitch', where curators share photos of their wickets, as well as hints and tips.
Securing the service of Flynn adds to the multiple new initiatives the Willowfest Australian Cricket Championships have implemented for 2019.
As well as the regular carnival again happening post-Boxing Day, The Hoggies Estate Willowfest Veterans Cricket Championships will debut in late September, while the inaugural Willowfest World Junior Championships will take place just before Christmas.
Willowfest president, Anthony Telfer, said it was a coup to secure a man of 'Jack' Flynn's talent to provide advice for local curators.
"It's fantastic for us to get someone like Jack to Sunraysia and to spend time with our awesome local curators," he said.
"He has a quality history of working with some of the best curators in the country and putting together some of the best facilities going around.
"He'll be coming to Mildura in September for a seminar with local curators, and will get a chance to spend one-on-one time with each curator at their ground, giving assessments and answering any questions they may have.
"He will also hold a pitch preparation workshop with all local curators at Mildura Senior College."
Born and raised in Darwin, Flynn's curating experience began through assisting local club Waratah CC at Fannie Bay and Gardens Oval, before helping Kensington Cricket Club in Adelaide while chasing the cricket dream.
Flynn landed a trainee-ship at St Ignatius College in 2003 and completed his Sports Turf Management certificate in 2007. While there were limited full-time curating positions available upon returning to the Northern Territory, he secured work with NT  Cricket in 2012.
Flynn worked under John Furner until being appointed head curator in early 2015.
"The dream of being the head curator for a Test match in Darwin was the ultimate goal when I realised my passion for curating in my 20's," Flynn said.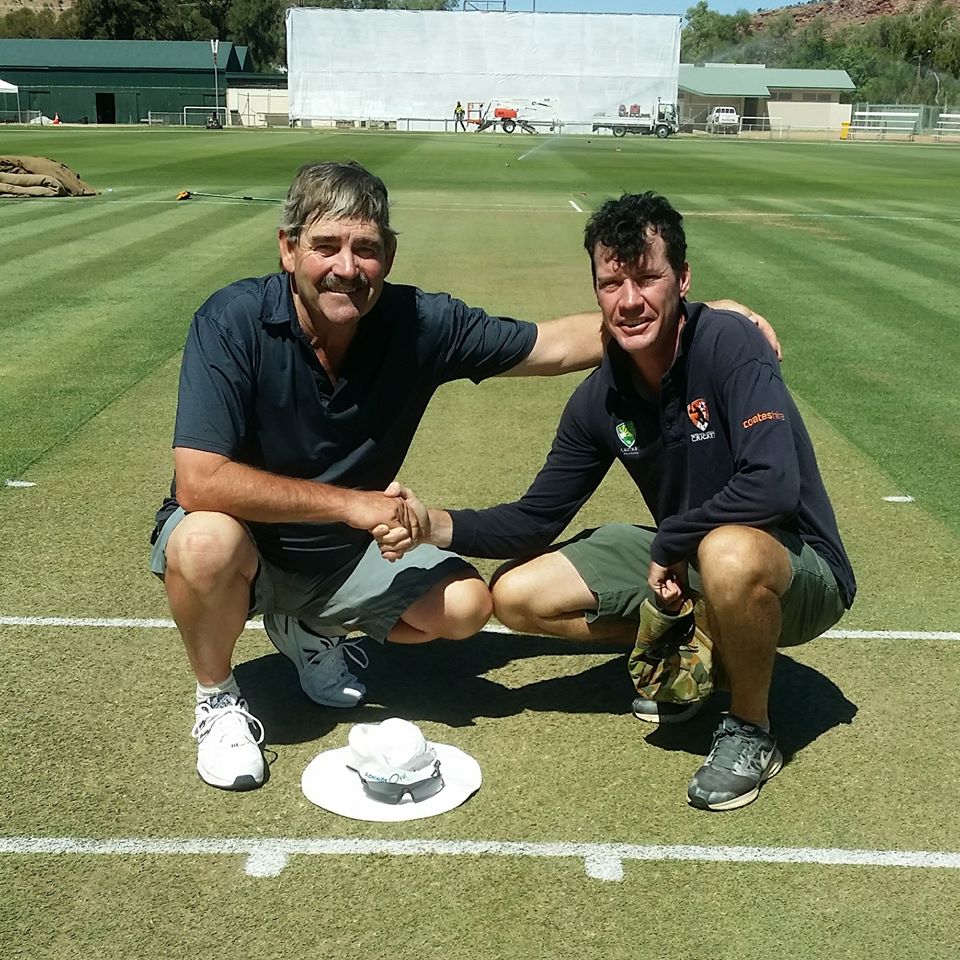 "Once I took on the position of head curator I networked around Australia to obtain experience and exposure at major grounds and events.
"This upped my skill level and gave me a better understanding of the processes and procedures required to host major matches.
"I worked with Peter Devlin at Spotless Stadium for the 2015 opening BBL fixture and then at North Sydney Oval for WBBL weekend in 2016, while doing stints of around two weeks in those same years at Marvel Stadium for their opening BBL fixtures. This ultimately led me to the opportunity with Pitchcraft."
While at NT Cricket, Flynn and the team hosted the Australian squad on two occasions, along with a number of 'A', underage and development sides from teams all over the world.
"During this time I ensured that the grounds and training facilities at Marrara were prepared to a first class level, but also offered any touring sides specific pitch requirements that they needed," he said.
"In particular was the highly successful pre-test squad camp for Australia prior to their tour of Bangladesh in 2017.
"Having worked with drop-in wickets in Darwin, Sydney and Melbourne I was also charged with developing new drop-ins for the NTC along with developing a Indian-style red clay wicket."
Flynn said 'The Perfect Pitch' has been a significant contributor to his development and passion to promote curating over the past five years.
"It can be tiring at times, but it is something that I am hoping to leave as a genuine legacy for curators to refer to and use to develop their skills and push the boundaries of what a cricket pitch can do," he said.
Whilst in Sunraysia in September, Flynn will discuss a number of ideas with local curators, including maximising time and getting the best out of the wicket, knowing the surface and aiming for improvements with minimal risk, and key qualities of being a successful curator.
For further information regarding the curators sessions please contact Anthony Telfer, President 0419359618 or admin@willowfest.com.au
Article written by Mitch Rodd , Journalist Mildura Weekly